Update
As of mid-May, we have completed the elevator pit and infilled and poured back around the outside walls of the pit. The roof has been cut out where the elevator will penetrate and is currently temporarily capped off. The masonry for the elevator shaft has begun.
We infilled the 2nd story where we removed the monument staircase with structural steel and the steel decking is in place. We plan on pouring the concrete this week.
The demo of the exterior work is complete. We removed a massive magnolia, multiple shrubs and smaller trees, and this will clear the way for a new patio and pavers along the Morehead side of the building.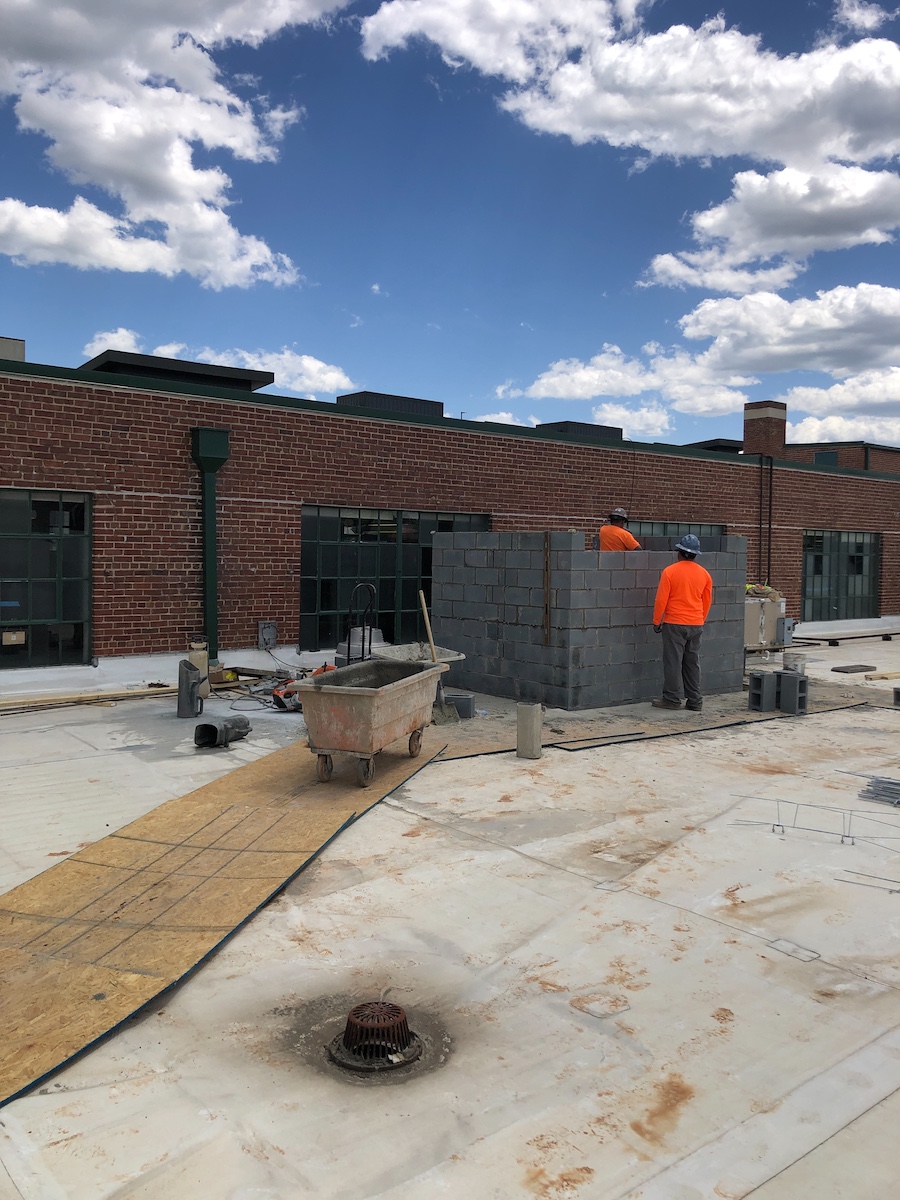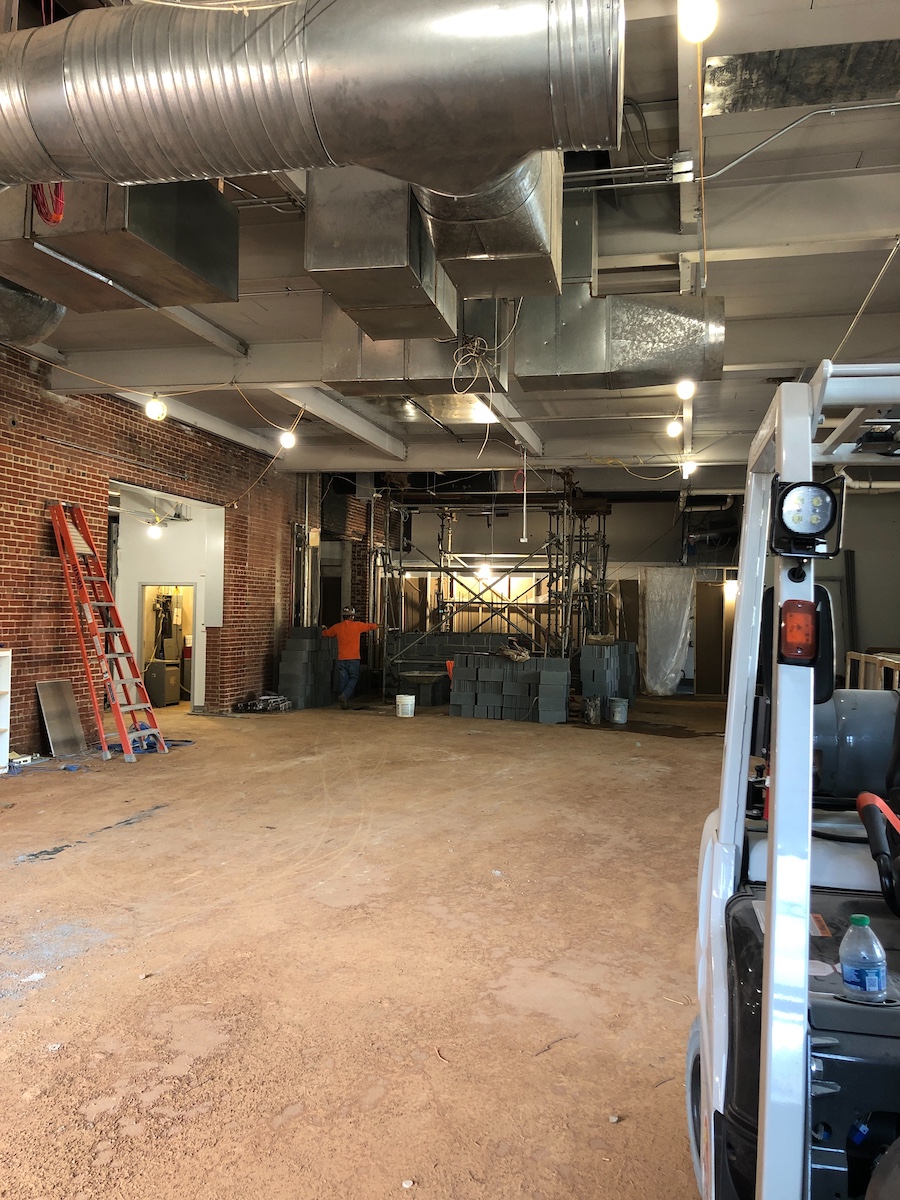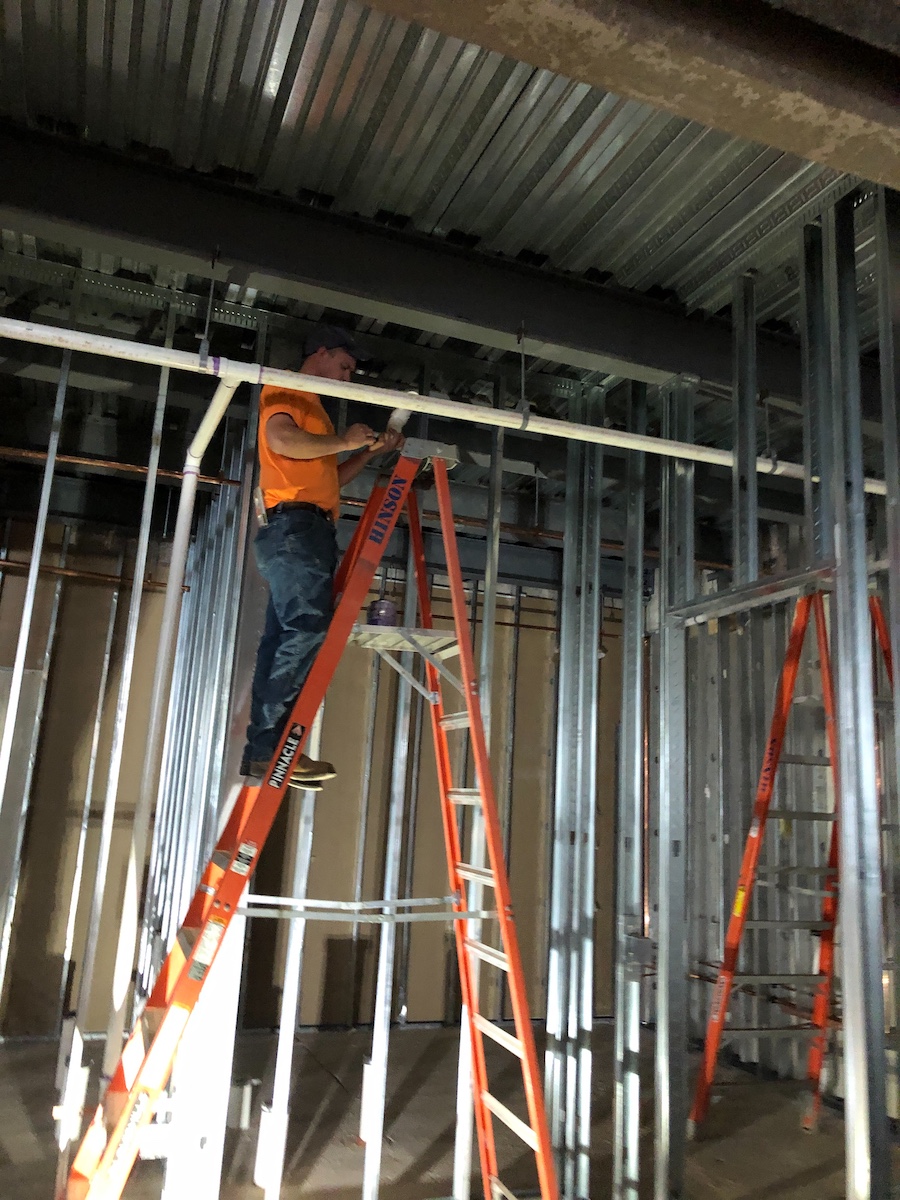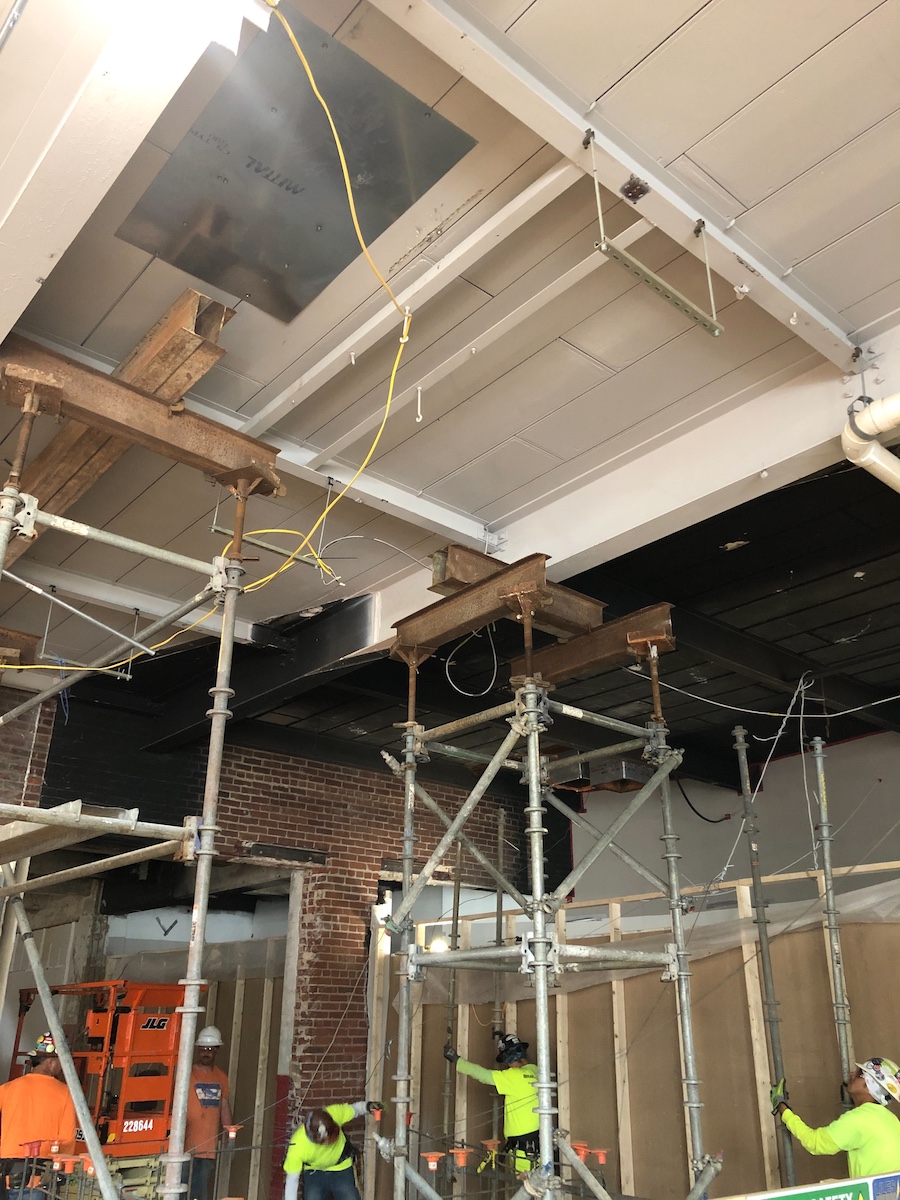 March Update:
We have currently cut open the slab and determined the location of the existing basement wall and will have more than enough space, which is good news!
In other news, we did find an electrical disconnect in a wall and some conduits running through this same under slab area that are having to be worked around and relocated. This caused us to have Mecklenburg County building inspector and a Duke energy representative on site to produce a plan for relocating this disconnect. We are now meeting Duke on site Saturday morning to shut off power to the building to be able to relocate this disconnect safely (and doing so on Saturday, so we do not disturb the existing tenant).
We also discovered some of the walls that were to be demo'd were non-structural masonry walls covered in plaster that provided added protection for what we believe used to be a bank. Instead of removing these, we decided to leave as is for now and allow the owner to first decide what they plan to do with that space.
We also encountered some unforeseen when tearing out a monument staircase and there was not as much steel as we had anticipated in this area. We had to get the structural engineer involved to produce a plan for installing additional steel so we can install the steel to infill this area with metal decking and eventually concrete.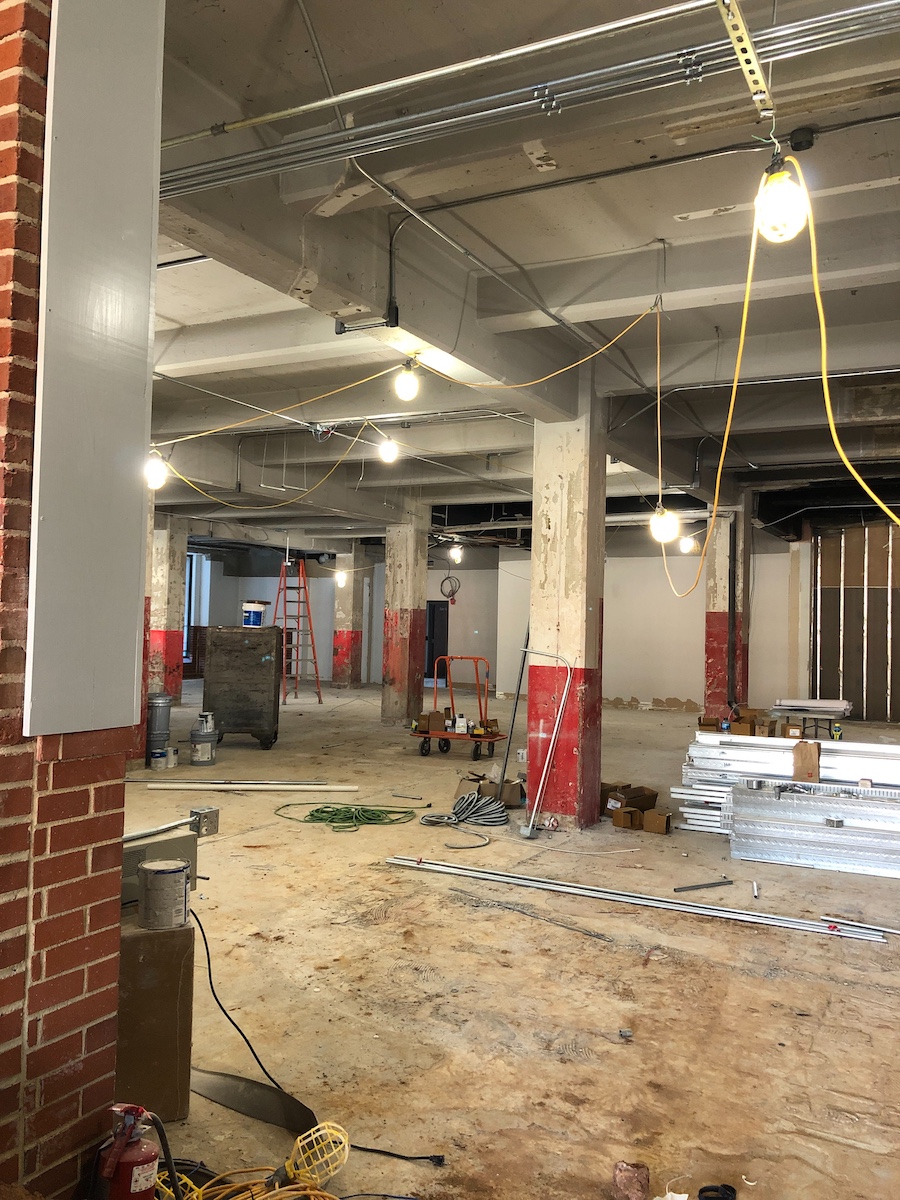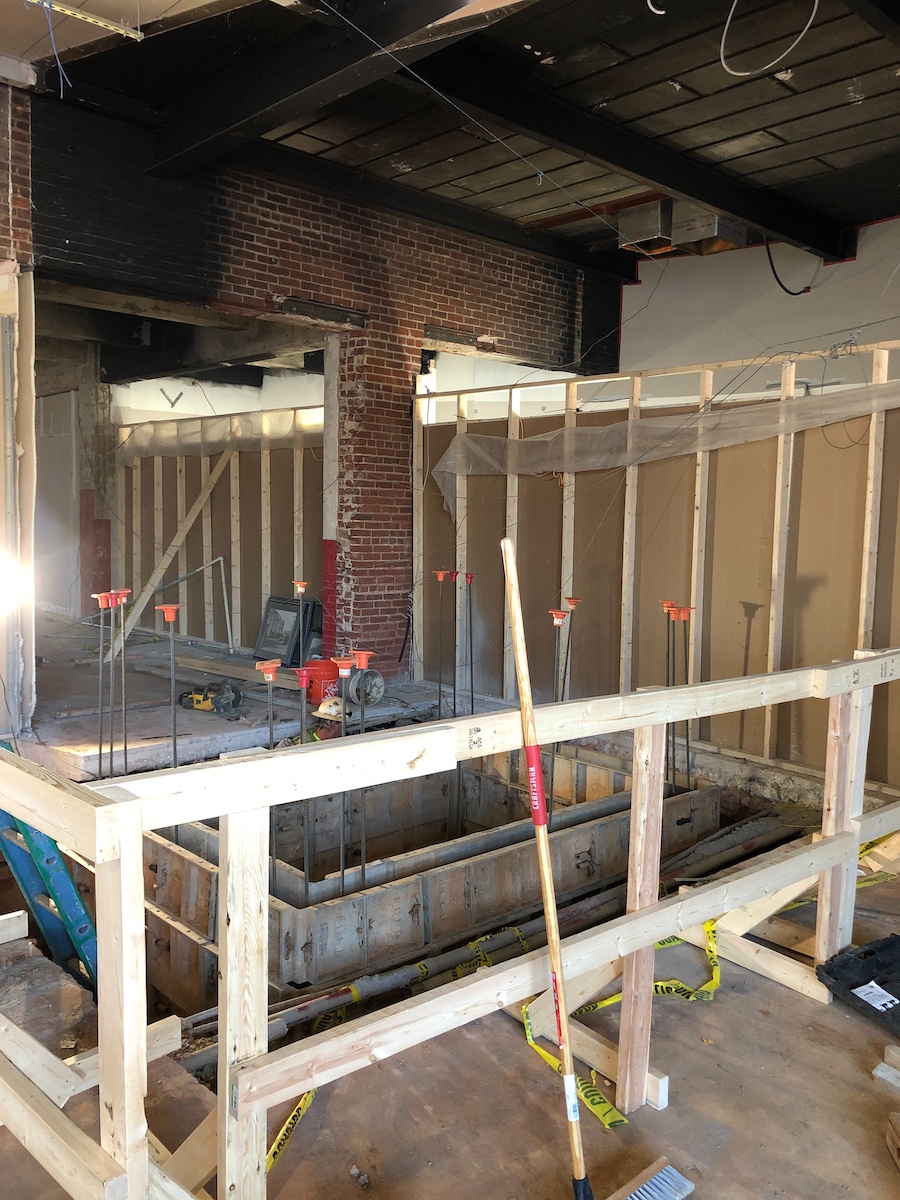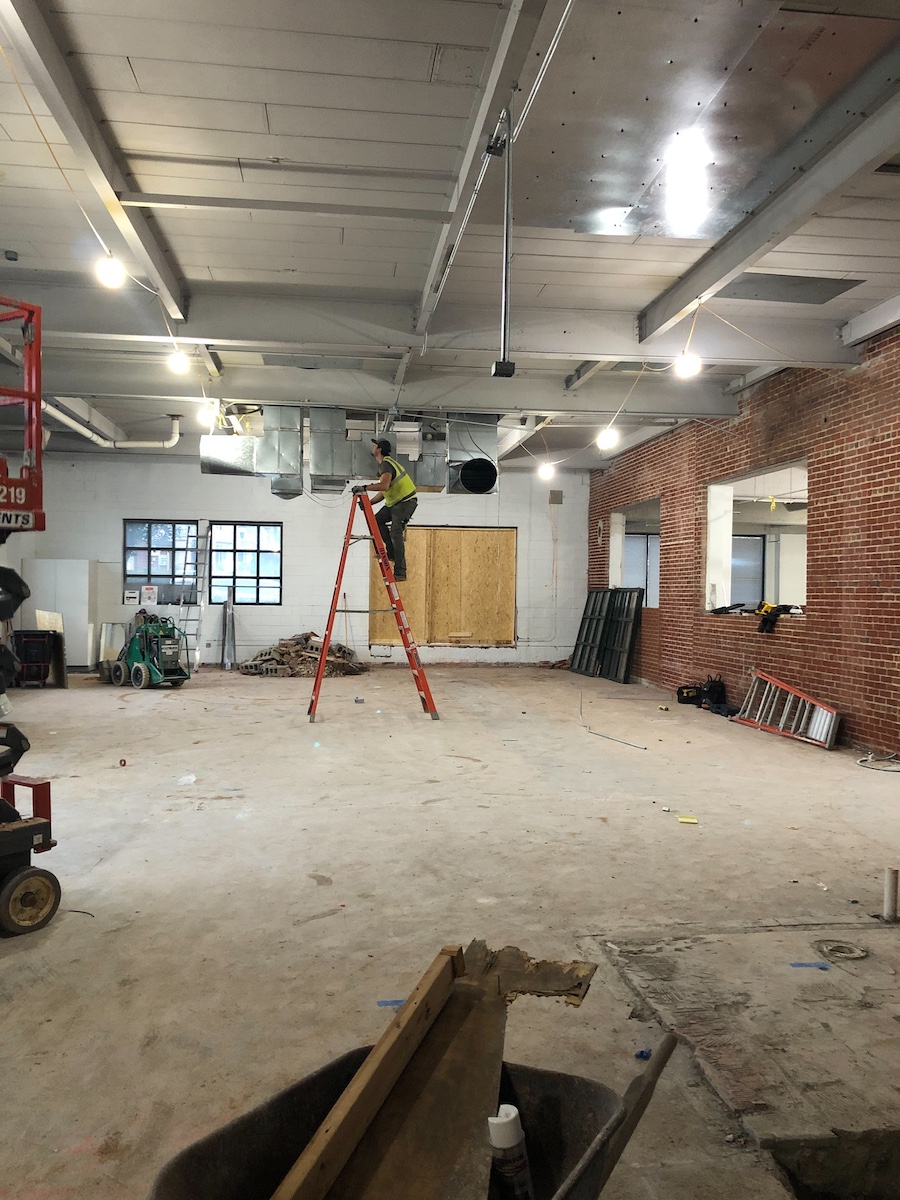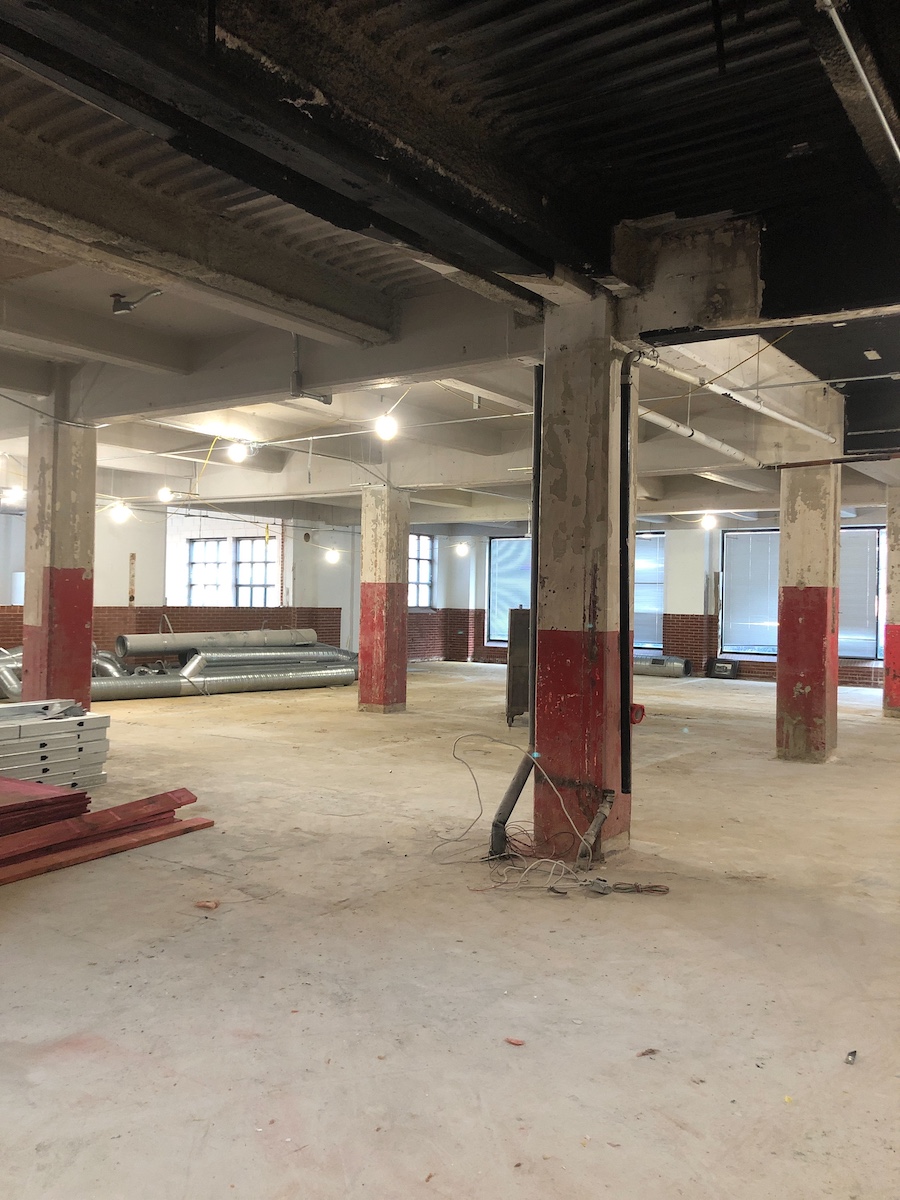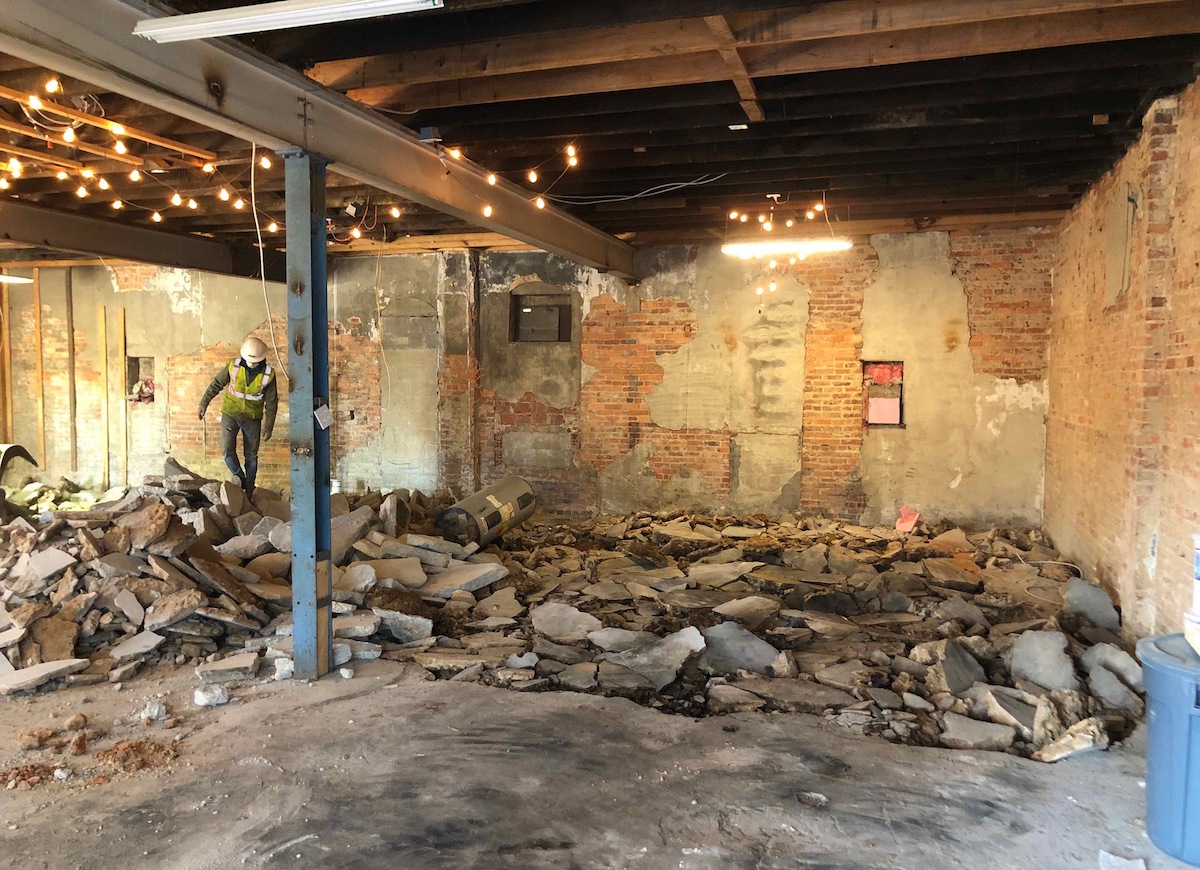 Location: 1401 W. Morehead Street, Charlotte, NC 28208
Liles Team
Project Manager: David Nickel
Superintendent: Glenn Monaco
Project Engineer: Brenden Eaton
About the Coca Cola Shell Building Project
Liles Construction has recently embarked on our new adaptive reuse project at the former Coca-Cola Bottling plant off West Morehead Street in Charlotte. Phase 1 renovations include approximately 60% of the building totaling 25,157 SF.
The general project scope includes:
Bringing the former spaces into a "shell condition" for future tenants
The addition of an elevator and elevator lobby
Revitalizing the building's exterior and main entry patios
For our next phase of the renovation, we will be making changes to the elevator location so that it doesn't land on any existing basement walls. The exact placement will be determined when our team begins tearing out concrete to find out how thick the existing basement walls are.
Placing a new elevator shaft into a previously unknown basement has presented a unique challenge on this project. Liles Construction employees became the first people to enter this space in well over 50 years! We love some of the challenges these old buildings present.
Stay tuned for more information about the development of this historic project.